Folding Doors
What are Folding Doors?
Folding doors is another word for a Bi Fold  door!
These are a contemporary style of door, intended to fold in on itself and open the house up to a backyard, garden or patio. Also known as Bi Folding doors, these include large panes of glass which are designed to allow natural light into the home when closed. When folded back the doors unite the outdoor and indoor space, creating a seamless and elegant threshold to the natural world.
What are the benefits of Folding Doors aka Bi Fold Doors?
There are significant advantages to choosing Abbey Aluminium Folding Doors for your next build or to replace standard sliding doors in the home.
They take up less space than other designs. While sliding doors can only be opened to half way, Bi Folding can be opened along their entire length. This makes access easier but also means that they can be used in more confined spaces to open up the home and provide a sense of light, air and space.
Panels glide effortlessly on bottom rollers – no need for an overhead lintel to support the door.
Unique, stylish, extra-wide top and bottom rails give the door the chunky appearance of traditional timber designs.
Choose from a huge range of hardware options.
Features a hinge between the door panels and a built-in handle, making it easy to close.
Compatible with industry-leading Centor™ retractable flyscreens for a beautiful, integrated look.
For more information on our folding door options and how we can help, call us on 97712800  or visit us in our showroom today.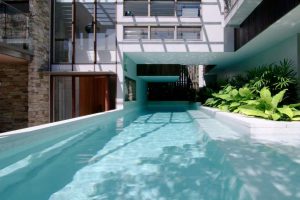 The storms and freezing temperatures of winter can be particularly harsh on your windows. And because windows are such an important feature in the home, you
Read More »