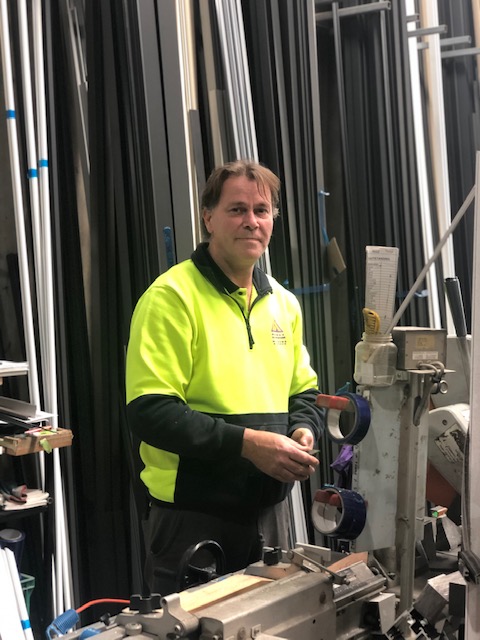 Patrick
Head Foreman
---
Pat ensures the smooth running of our factory floor and keeps the metal supply rolling to all our team members. He is the first port of call for all our customers who pick up their products and is the master orchestrator for the unloading of deliveries and unpacking of products. Pats favourite Footy Team is the Western Suburbs Magpies and enjoying a steak on the weekend with a bourbon in hand. His favourite AWS product to manufacture is the Elevate Series 467. We would love to have his favourite reruns of Sienfeld on show in the lunch room but we keep him rather busy most of the time cutting all our extrusions. If you're lucky enough to hear the music going from the factory floor it is not 'Lucy in the Sky with Diamonds' but Heavy Metal Rock that Pat enjoys listening to as the tunes waft through to the office area upstairs.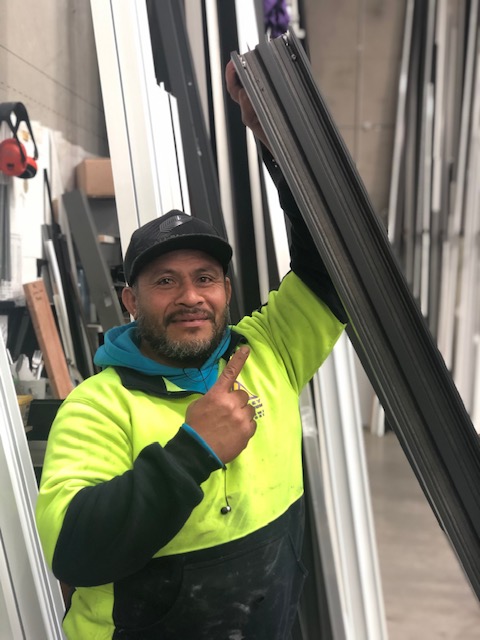 Setu
Fabricator
---
Setu offers up a big smile every morning, but not after the weekend if his favourite footy team the St George Dragon loose! Setu manufactures most of our door products, he may be small in stature but he can certainly make an easy job of a Series 618 (3200H x 4800W) stacker door all on his own. If Setu had a choice he would fabricate the Series 411 Door all day every day, but only if we offered his favourite meal Butter Chicken for lunch followed by a Pepsi. Setu dreams of one one day visiting Hawaii to see UB40 play. First things first though, Setu is intending to audition for his favourite TV show THE BLOCK and has signed up to be the sitting front row for the premier for his favourite movie The Expendables when it is released sometime in the near future.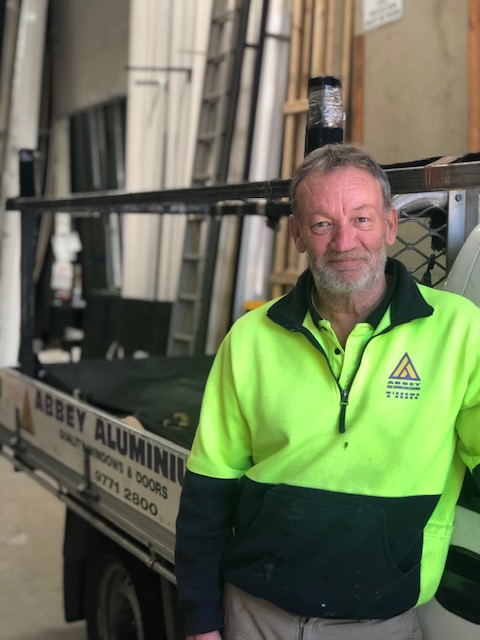 Kevin
Deliveries & Fabricator
---
Fourteen years later Kevin returned to work with us at Abbey Aluminium. If you see this face bringing you your delivery, then rest assured Kevin has packed the load with extra care, his amazing skills at reversing the same trailer he used all those years ago is back in his trusty hands. Your windows and doors have listened to the tunes of INXS and Queen as Kevin delivers our products to the most far and wide locations. Once Kevin got lost, but we think he actually stopped into a local travel agent to book his holiday to Canada. Rarely does Kevin get his lunch break on time, he goes home hungry for his favourite roast dinner with a Toohey's and watches his favourite reruns of Mash or catching up on the stats for his Footy Team "The Bulldogs".
Lui
Lui
---
Wheres Lui? Lui is one of those guys that you can rely on every day. He is like an energizer he just keeps going. Stay tuned for the update on Lui, when I can catch him standing still for a photo!